It has been one hell of a running year. When I went to see my parents last year to tell them about my idea about running to my roots there was no way to know how my year would unfold.
I pushed myself further and harder than ever before. This was just the warm up for what is to come. It became clear to me that there is more in the tank, I have not found my limits and I am only just discovering my potential.
Running took me to a new place this new year and has exposed me to an experience that has changed me profoundly in multiple ways.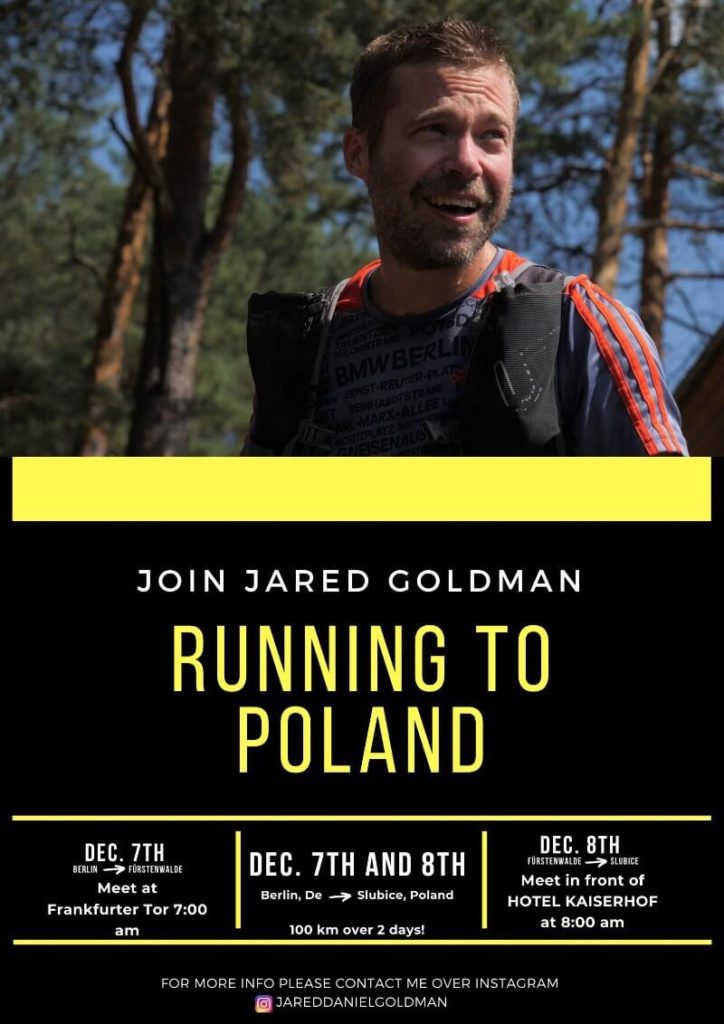 It was clear after running over 300 km in Belarus that I needed one more challenge before the New Year. I needed something to finish the year and I really wanted to use the fitness that took me all this time to build.
My friend Paul Scraton a few years ago had mentioned an idea of us running from Berlin to Poland. I had never forgot his words and now I was in the condition to make this idea a reality.
I will turn 45 soon and to celebrate this birthday and as a spring into the new year I am looking forward to running 100 km from Berlin to Poland.
Everyone is welcome to join for any distance on any day. Feel free to leave a comment or contact me through Instagram for more info.