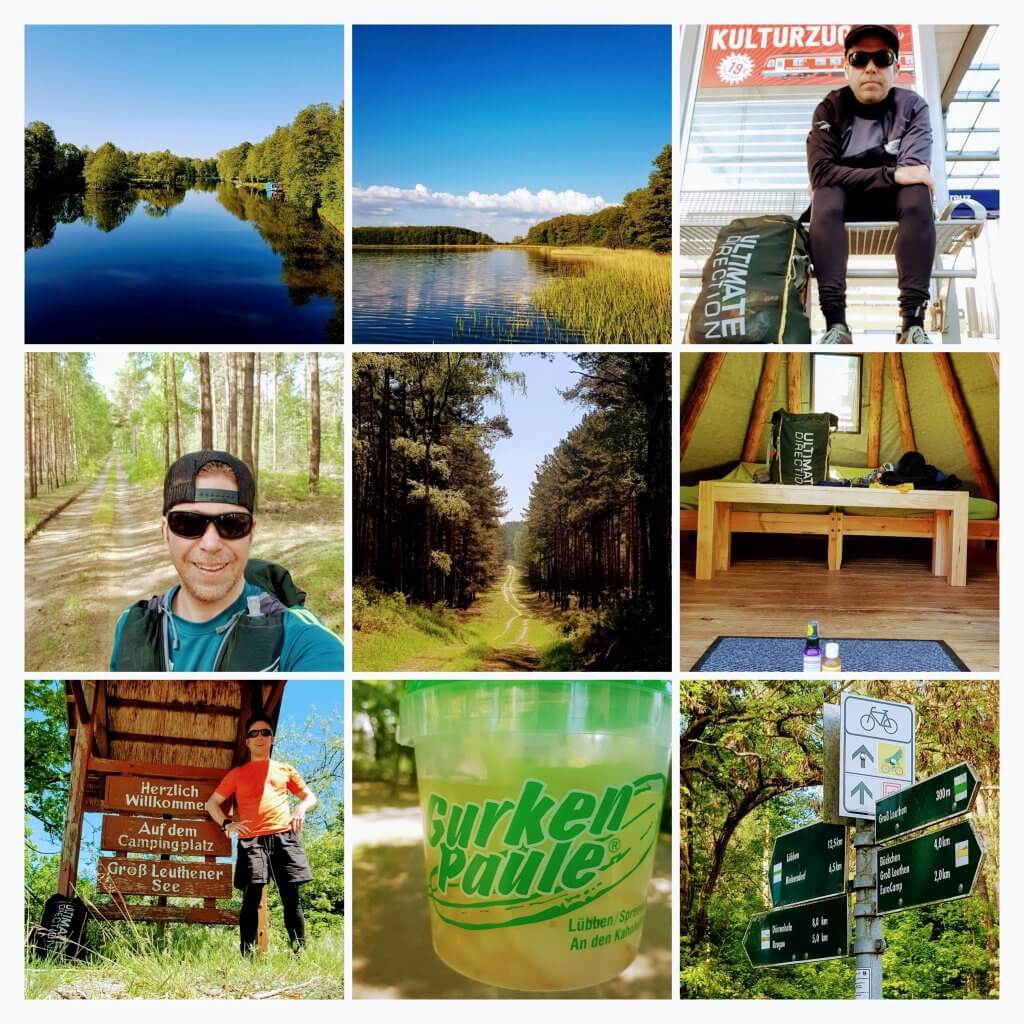 For my upcoming trip to run 250 kilometers through Belarus, I have to train differently than ever before .

It's not only about putting a certain amount of kilometers under my belt each week. I also need to teach myself to navigate places that I have never been before and to top that off, I need to do it with a weighted backpack.

It is important that I combine all of the above, and deal with all these moving parts, as my brain gets foggier with exhaustion and my legs start to get wobbly and sore.

Recently I took the S-Bahn (the public transportation in Berlin) to the last stop. From the edge of Berlin I ran 42 kilometers to the Euro Campground located in the area known as the Spreewald, a biosphere reserve designated by UNESCO. Here I stayed the night in a wooden tipi.

The next morning it was important for me to get a feel of how my legs would react to running a half marathon, considering I ran a marathon the day before. It was a slow start and there was a bit of stiffness, when I rolled out of bed. But after coffee and breakfast I actually felt surprisingly ok.

My body seemed decent, and it was like it had rallied and understood we were going to run again. The one small problem I had from the day before was on my back around my belt line where my 6 kilogram backpack ended. Here pack had rubbed my skin raw and my shoulders were a bit sore.

Other than that, day 2 went really well, and strangely I felt slightly better than the first day. On day one just getting to the halfway point seemed to never come, and one day 2 the time just disappeared.

I spent hours running in the middle of the forest, seeing not one other person. I was lucky to get a glimpse of a fox, cat, deer, large rabbit, and a small snake. The trees were amazing and it was so quiet, that I felt like I was being observed by the nature and even heard sounds which I thought was the forest speaking to me.

It was an amazing journey and it was such a liberating feeling to be able to actually travel with my own two feet, from one place to another.