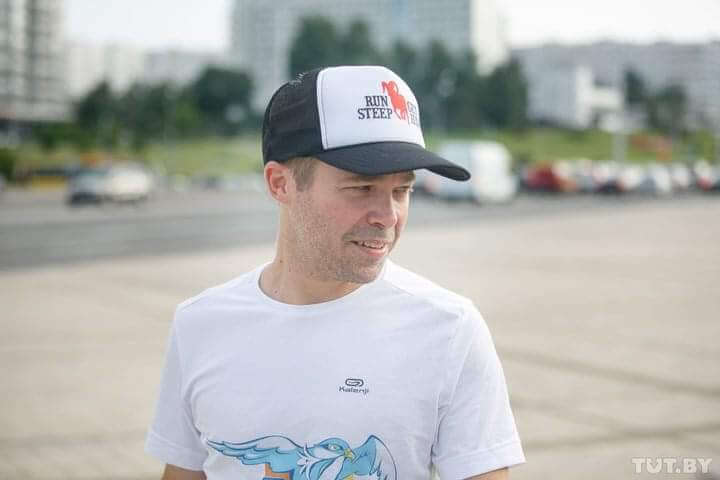 Running Home Along the Mississippi
Leaving the United States
I left the United States in 1999 to travel the world. But deep down I always knew that I wanted to run away from my family and a place I did not identify with. Landing in Berlin I ended up staying for over 20 years and found a place as far away from home as possible. I spent my time partying for 16 of those years trying to escape my past.
Running with purpose
Sobering up and introducing sport into my life brought a newly awakened spiritual journey to my life. I wanted to address deep questions of family, the past and where I came from. Last August I searched for those answers, running 300 km through Belarus back to my roots and the place where my dad's grandparents are from.This journey made me realize that I hadn't reached my limits and that running with purpose was something I needed to continue.
Whilst living in Berlin my mom's parents passed away leaving me some money at a time in my life that without it I would certainly be in a very dark hole. Now I will return to the country I left 20 years ago, to the place where my mother was born and visit my deceased grandparents to thank them in person.
I want to make sure that while my parents are still alive, that I am able to explore all the aspects of my family history and reconnect with all that I rejected.
Running 500 km to St. Louis
This will be the start of a very long adventure, 500 km along the Mississippi River Trail, ending in St. Louis where I grew up. I am looking to once again go deep, go longer, and at the same time explore and meet the people of America. Through pushing my body and mind to its limits, I am seeking another personal transformation, so that I can move on to a new path on my journey.
As part of my journey of discovery I have asked my mom to join me and head up my crew, she will be in charge of my safety, hydration, fuel and places to stay. This will be a true test of family strength, but at the same time a way to spend quality time with my family before it's too late.
Enjoying the time with my mom
This is about the complex make up of family, self discovery, and exploration of land. Life will happen, time will pass, and it will go on after we are long gone, making it all the more important for me to enjoy the now.
It's to remember that the ones around us are special and could be gone in a split second. That the past is done, the future is uncertain, and what we have is the present.