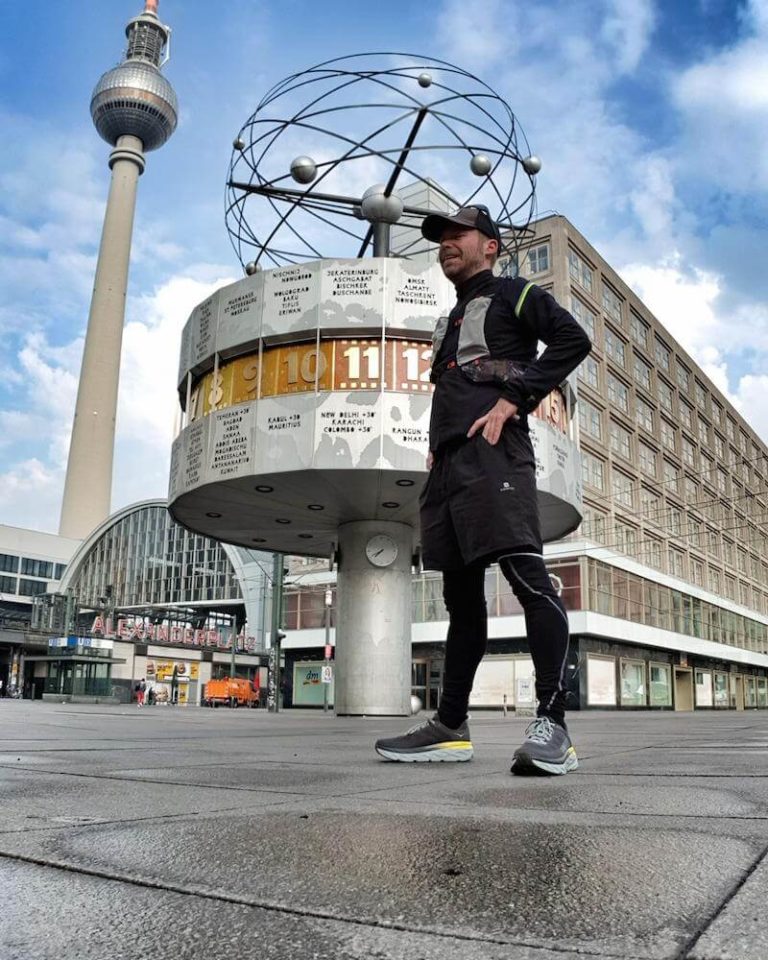 I am setting off on an epic journey, to run 250 kilometers in Belarus. This is a challenge to find myself and my roots. Where did I come from, who were my relatives and what made me who I am today? The answers, I hope, lie along the way from the rural areas to the busy cities.
My great grandparents and my grandfather were from Kažan-Haradok according to the information I have. Why did they leave? What is this village like today? Are there any clues left behind from my family? I want to be able to feel and experience a part of my heritage and incorporate this with my passion for running.
I will start in  Minsk and will attempt to navigate myself out of the city and on to the open road. My goal is to run on average 30-40 kilometers a day for a week in order to reach my goal of Kažan-Haradok 250 kilometers away from Minsk.
How the project was born
Growing up in St. Louis, Missouri, I felt like I was not from there, that my soul belonged somewhere else. My path led me to Berlin where I distanced myself from my family and my life in the United States.
Each year I would return to visit my parents, and my interest about my family history grew. My dad's side of the family intrigued me since his parents were both born outside the United States. But where exactly were they from? What tradidtions did they bring with them? The list of questions only grew longer, the more I tried to trace the family tree.
I have been a passionate runner for many years, with a special interest in endurance sport and adventure. I put my curiosity of my famliy history together with my passion, and just like that, Running Belarus was born.
The unsupported route
Starting in Minsk, after a few days to get used to the city and to finalize a few details, I will spend seven days running and nine days on the road. I will not be using a support vehicle and will only be running with a special 25 liter backpack from Ultimate Direction (and anyone who cares to join me). I will take two free days in Kapyl to regroup, to stock up on any supplies I may need and to let my body recover. The second half of the joureny will bring me each day closer to the hometown of my great grandparents and my grandfather.
I have arranged with the help of the local's knowledge that I can run from accommodation to accommodation. Some of the guest houses and lodges offer services such as dinner and sauna facilities. The journey is about what is not planned and the discovery of a place that in many ways is still closed and untraveled. The adventure not only lies in pushing my physical limits but also in putting myself in the hands of the people of Belarus.