Recently I have found myself living more in the now, the present moment. I find that when you concentrate on the now it is much easier to get through tough times, stressful thoughts, and relieve anxiety.

When you achieve being in the moment it can also trigger a flow state. Running I find is the perfect exercise for this lesson.

A few years ago, my girlfriend found an event that was being held, with a talk by an ultra marathoner Grahak Cunningham He had run 3.100 miles in 43 days which averages out to 114 kilometers per day!

I went purely because I am deeply interested in endurance sports, and especially the endurance mindset.

I think at the time and presently I still can not get my head around what it would be like to run almost 5.000 kms in 52 days.

That is what a small handful of runners each year do at the Sri Chinmoy 3100 self transcendence run in New York. The runners start at 6:00 in the morning and go till midnight. In average they need to run close to 100km a day to be able to achieve the lofty goal.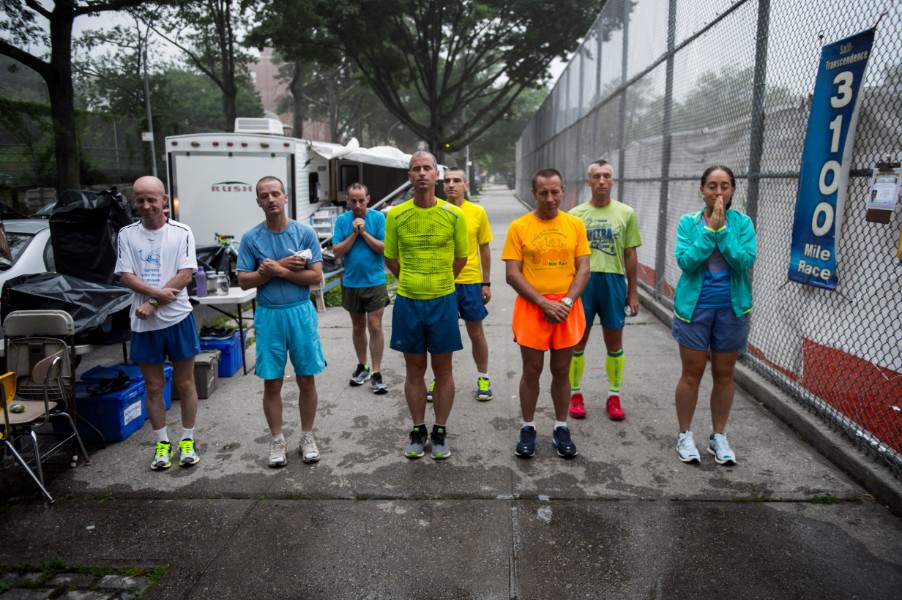 If this is not a challenge in itself, then maybe the course is! It is an 800 meter block around a school in Queens, where daily life takes place around them.

What is it that these runners seak? What do they hope to achieve? Why are many of them repeat winners?

After meeting Grahak in a small yoga and meditation studio in Berlin I left not really sure what I had experienced. It was a talk about ultra running, but in a way I was not accustomed to. He taught us meditation techniques throughout his talk so that we could learn what tools he used during the race.

About a year later, I was very excited that Sunday night rolled around and new episode came out on my favorite podcast. The Rich Roll podcast was having Sanjay Rawal as a guest who had just made a film called "3100 Run and Become" about cultural long distance runners who use running as a spiritual journey to connect with the divine. To learn more about themselves and force themselves to go deep.

To me this was a sign that this concept, the 3100 race, was something I needed to pay more attention to. There are only a handful of people in the world that have run this race and won it for that matter and I had met one right here in Berlin.

The runners of the 3100 are mostly devotees to the late Sri Chinmoy who was a spiritual Indian leader that taught meditation. He had a strange infinity to sport, loved to run, and when his knees went out he moved to weight lifting.

He believed that running was a way to clear the mind, and that is was a form of external meditation or as I would describe it a moving meditation.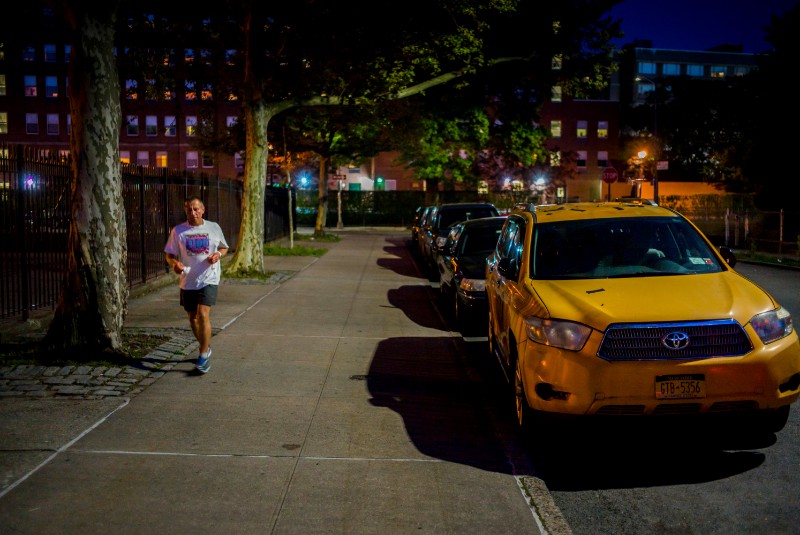 I find all of these factors extremely interesting, intriguing and there seems to be a mystical element that I can't quite figure out, making it all that more curious.

First thing I do each day when I wake up is check the home page of the 3100 to read the report, and check the daily video. Each day there is a small video made with the runners about their intentions and how their journey is unfolding.

The common strain you will find is that when you set out to do ambitious projects such as running over 5.000 kms in 52 days, there is no way to think about how many miles you have to run that day.

This is pretty much how I feel about each day and I find that I am the most happy when I remind myself that everything is ok right now, at this moment.

"Your outer journey may contain a million steps; your inner journey only has one: the step you are taking right now." Eckhart Tolle