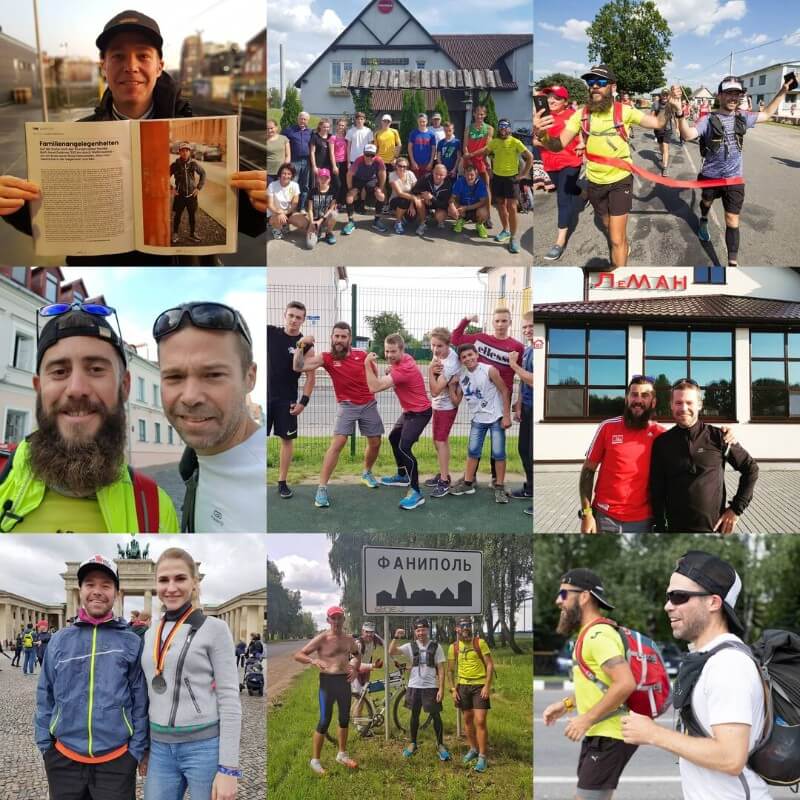 It's that time of the year again. Time to look back on 2019's most liked photos on Instagram. #2019bestnine
For the last two years I have done this because I find it an interesting way to look back on the past 365 days.
This just happened to be a very special year and as you can see by the photos every single one of them has to do with Belarus.
In 2018 I decided that I wanted to run long distances but I also I wanted to give my running meaning. It was no longer about proving to anyone what I was capable of or how fast I can run. It was about adding a unique element to my running story.
Running has already brought me so many places and rescued me out of some dark holes. It has challenged me, but had not yet taken me to the edge. How could I push the limits but at the same time have enough energy for self discovery?
Running in Belarus ticked all of these boxes. It challenged me to do an array of things that I had never done before and taught me a load of new lessons.
More importantly it took me to a new land, the home of my grandfather and great grandparents. It opened up new doors to new people that I would have never known existed without this adventure.
It introduced to me to a new inner circle and although we did not speak the same language there was something that transcended verbal communication.
This last year has taken me spiritually to a new level. It has provided me with a new tool box of tricks to take into the new year and I look forward to unpacking it and using my newly acquired skills.
It is impossible to know what the new year will hold. One thing I know for sure is that it will not be like the last year. My intention is not to run further, faster, harder, or under more extreme conditions than in 2019. I am not going into the new year trying to beat the past.
I will be present, embrace the moment, take things one step at a time, and do my best to be better than yesterday.